"I love taking design elements of varying shapes, sizes, colors and textures, and putting them together until they work as one. When I breathe a sigh of relief and feel a sense of calm, I know I have achieved what I have set out to do as a Jewelry Designer." Lezlie Caryn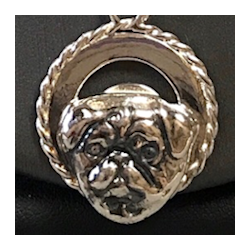 Show me one person that doesn't love a puppy. I bet you can't. If you're a Pug lover, you know how irresistible those adorable Pug Puppies can be. So I could not resist adding a Pug Puppy to my Pug Dog Collection. I plan on adding new charms to the Sterling/Jeweler's Brass Pug Collection as I create them.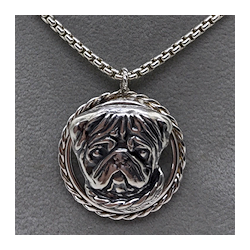 This is the place to be if you are owned by a Pug Dog and love their adorable, squishy Pug face, and oh, by the way, you love jewelry too, then you will love my Pug Dog Collection!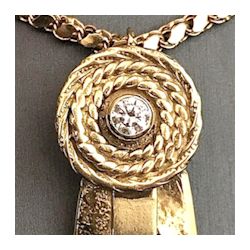 The thrill of any competition is winning that medal. No matter if it's Gold, Silver or Bronze, that medal is the reward for all the hard work we put into our training to make it happen. The Rosette Ribbon, The Winner's Rosette, with the long flowing streamers is one of the prestigious awards given at dog shows. We display them proudly on our walls, and sometimes framed in shadowboxes. With this collection, we can display them proudly on ourselves as jewelry.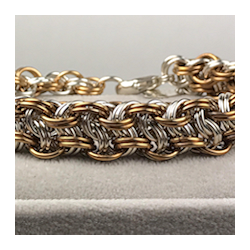 Never take them off, or wear a new one every day. Stack them, wrap them, layer them. We love to adorn our wrists. We can never have too many in our all important bracelet wardrobe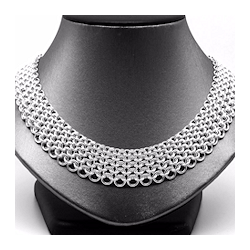 It's the piece of jewelry that will get you noticed no matter where you are or whom you're with. Simple chains or elaborate collars, our necklaces will determine what we wear, day or evening.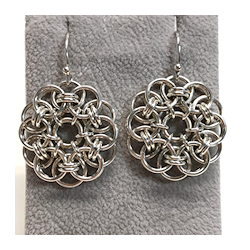 Never leave home without them. Earrings frame the face, change our mood, and complete our outfit. Once you put them on, you are ready to leave the house. You are now totally dressed.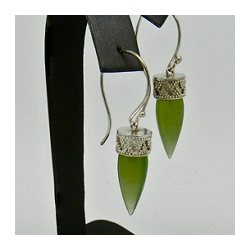 Designing custom jewelry for you, my client, is my favorite thing to do. It is your special dream and my special honor to make those dreams come true.