My name is Lezlie and I am a Jewelry Designer and Silversmith in New York. Caryn is my middle name. As told to me by my mom, I was named after "Leslie Caron", a famous French actress of her day, so as a kid I always thought I would be famous. I was actually named after my Great-Grandma on my dad's side.
Growing up I had no idea what I wanted to be. My mom was an artist who studied fashion design, and my dad handmade intricate models out of balsa wood. Grandpa, on mom's side, was a Furrier for Bergdorf Goodman back in the day, and Grandpa, on dad's side, was a mechanic with a garage and basement workshop elaborately decorated with tools and metals. I loved playing with Grandpa's tools, many of which I have today. They felt very comfortable even in my small hands. Influenced by all this creativity, I knew that in order for me be happy in life, I had to "create" something.
As I got older, I was fascinated with the art and design of the ancients, the Renaissance Period and antique estate pieces and collectibles. Studying Period design became an obsession, and I often believed I was reincarnated from the Medieval Period. I became a Professional Stained Glass Artist and learned about color, texture and dimension. Staying with the Renaissance genre, I worked as a "Scribe", a Calligrapher, and specialized in styles of script. Calligraphy taught me about fluidity and movement in design, however, I was still searching for my passion.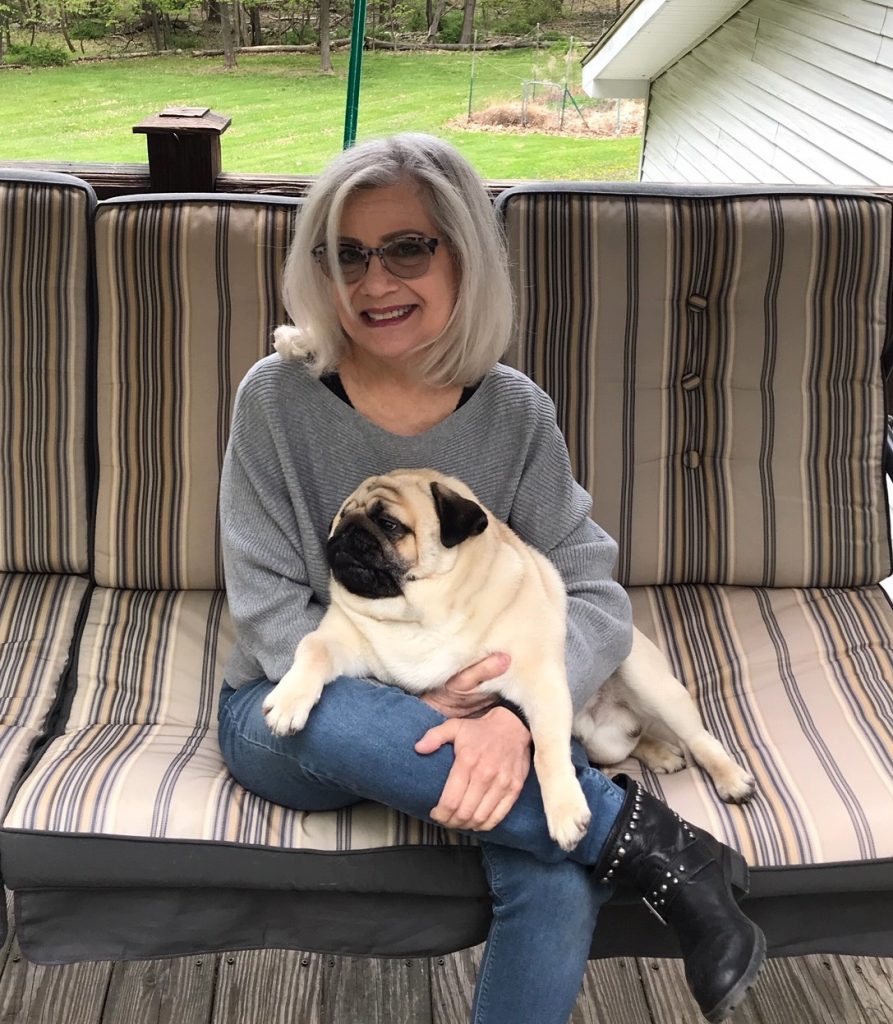 I decided to take a beginner's jewelry class to satisfy my interest in old world trinkets of adornment used by the Vikings, Egyptians, Romans, Etruscans and Greeks, as well as the more "modern" designs of the last few centuries. I was immediately in love with the process of jewelry creation. I continued to advanced levels of study by attending some of the best schools, and took classes and workshops with the some of the best Master Goldsmiths, Silversmiths and Stone Setters in the jewelry world today. My travels took me to France, Belgium, Switzerland and Italy. Jewelry design and fabrication incorporated everything I had been drawn to all my life. With this form of art I was determined to continue to use the techniques of the ancients to fabricate my pieces while designing and updating the look for contemporary women and men of today.
Being based in New York, I have access to New York City's Diamond & Jewelry Exchange, Fifth Avenue and great museums at my fingertips. I am continually being inspired by the world around me and encouraged by those that came before me.
I invite you to step into my world of handmade jewelry, and hope you enjoy the journey.
Lezlie Caryn